Kolhapur is known for its temples, like the ancient Mahalakshmi Temple, a popular pilgrimage site. The city is also renowned for its exquisite chappals and jewelry. An increase in population and infrastructural development has led to an increase in pollution and consequently a steady rise in the reported health issues as well.
At Aris BioEnergy, we plan to work shoulder to shoulder with the FSSAI, RUCO, and Government of India to raise awareness about UCO (Used Cooking Oil) amongst the masses. Conserving fuel is a significant task that has to be looked at in all seriousness and therefore, we at Aris, are committed to the objective of providing humanity with safe, renewable fuel alternative, which will not only reduce the emissions but also provide domestic security to meet our increasing fuel demands.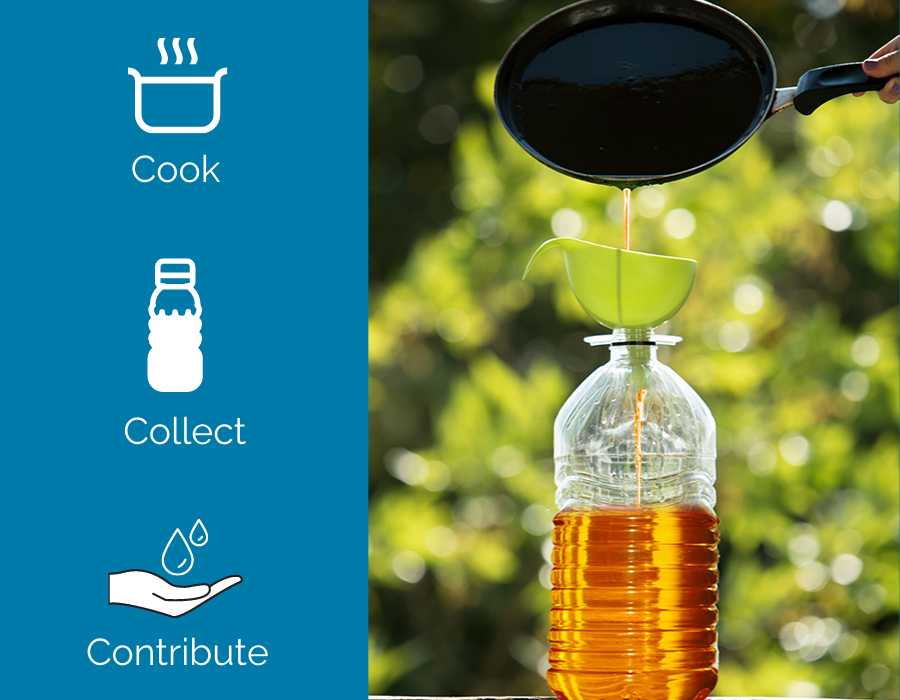 Our approach in managing Used Cooking Oil is
Quickly Have a Look at Our Process of
UCO Collection for Residences
We reach out to residential areas and retail outlets to create awareness on the hazardous impact of consuming Used Cooking Oil and also offer a sustainable solution.
Our network of collection partners then approach each UCO producer with collection cans and place the can in their premises.
Our partners are readily available for scheduled pick-ups of filled cans, ensuring a prompt and hassle-free experience.
The UCO cans are barcoded and sealed before being transported to the refinery.
And finally, the refinery converts Used Cooking Oil (UCO) into BioDiesel using the Transesterification process. Eureka! We are moving one step forward each day towards conserving the planet.
Share Your Details to be a Part of #HarGharHealthy
Used Cooking Oil Collection In Kolhapur
Kurandvad | Malkapur | Murgud | Nipani | Panhala | Budhgaon | Chikodi | Ichalkaranji  | Kagal | Kodoli | Sadalgi | Sangli | Satara