Pune is the second largest metropolitan city in Maharashtra. It is widely regarded as the second major IT hub and the top automobile manufacturing hub of India. With multiple companies setting up offices in Pune and massive infrastructural development, the city's transport needs have also increased.
That being the case, the pollution levels have skyrocketed and so have the health issues, being faced by the people. Moreover, street food is popular in Pune and the vendors keep reheating the cooking oil again and again.
Hence, at Aris BioEnergy, we are working towards promoting a safe, renewable fuel alternative, which will reduce carbon emissions while also taking care of the increasing fuel demands.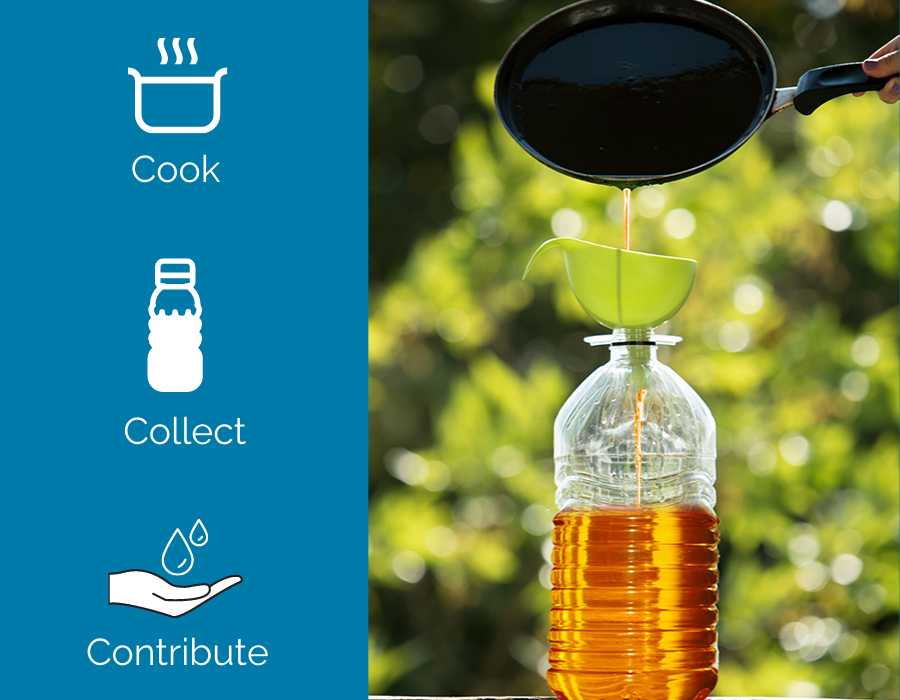 Our approach in managing Used Cooking Oil is
Quickly Have a Look at Our Process of
UCO Collection for Residences
We reach out to residential areas and retail outlets to create awareness on the hazardous impact of consuming Used Cooking Oil and also offer a sustainable solution.
Our network of collection partners then approach each UCO producer with collection cans and place the can in their premises.
Our partners are readily available for scheduled pick-ups of filled cans, ensuring a prompt and hassle-free experience.
The UCO cans are barcoded and sealed before being transported to the refinery.
And finally, the refinery converts Used Cooking Oil (UCO) into BioDiesel using the Transesterification process. Eureka! We are moving one step forward each day towards conserving the planet.
Share Your Details to be a Part of #HarGharHealthy
Used Cooking Oil Collection In Pune
Ambegaon | Aundh | Baner | Bavdhan Khurd | Bavdhan Budruk | Balewadi | Shivajinagar | Bibvewadi | Bhugaon | Bhukum | Dhankawadi | Dhanori | Dhayari | Erandwane | Fursungi | Ghorpadi | Hadapsar | Hingne Khurd | Karve Nagar | Kalas | Katraj | Khadki | Kharadi | Kondhwa | Koregaon Park | Kothrud | Manjri | Markal | Mohammed Wadi | Mundhwa | Nanded | Parvati | Panmala | Pashan | Pirangut | Shivane | Sus | Undri | Vishrantwadi | Vitthalwadi | Vadgaon Khurd | Vadgaon Budruk | Vadgaon Sheri | Wagholi | Wanowrie | Warje | Yerwada |